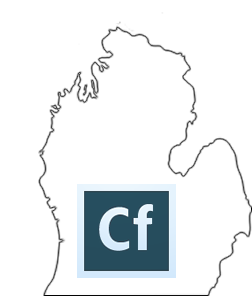 About
The MMCFUG (Mid-Michigan ColdFusion User Group) started in 2001 in Jackson. A year later we moved to East Lansing and have had a home on the Michigan State campus ever since. We usually meet on the second Tuesday of every month except July. In December we partner with other area groups to sponsor DemoCamp.
Email list
Would you like advance notification of meeting, speakers and topics? We send out two notices each month for our meetings on this list. Simply send an email to Rick at mmcfug.org and I will add you to the list. If you want to be removed an email to the same address will do it.
Directions
The group meets on the second floor of Stadium tower at 300 Spartan Way. Spartan tower is on the West end of the football stadium off Shaw Lane. Turn off Shaw on to Chestnut. The building is across from Munn Ice Arena.